Would you like to listen to this month's feature?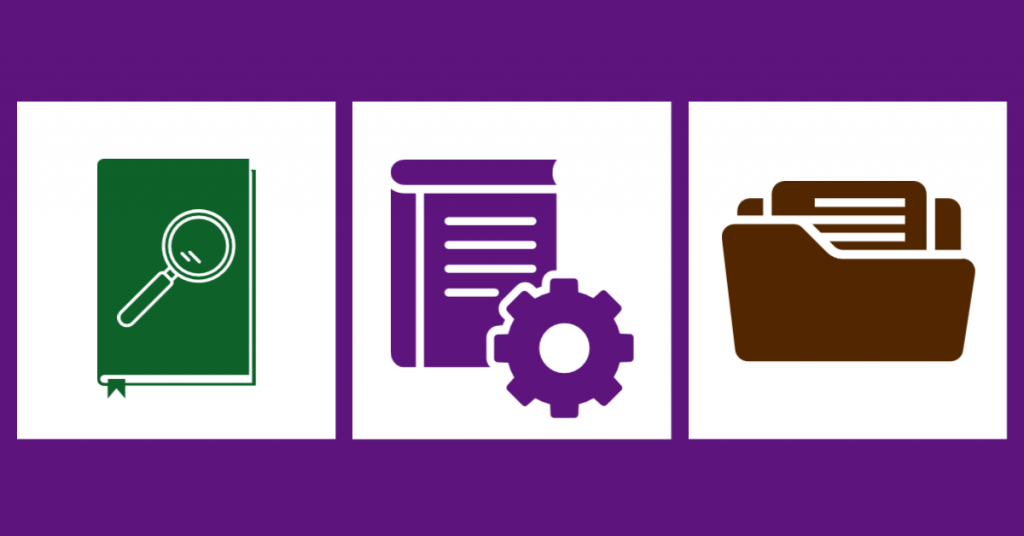 In this month's feature we talk about referencing:
What it is
Harvard Style Referencing
Referencing tools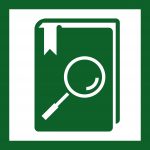 Referencing: a definition
When you use another person's work or idea you should acknowledge where that information, idea or image came from. For academic assignments, this acknowledgement is called 'referencing'. If you don't reference other people's ideas correctly, but pretend that they are you own, then this is a form of intellectual theft.
In academia, it's referred to as plagiarism. Not only is it bad scholarship and research, but it also has serious consequences for your grades and any future course of study you may wish to take.
Referencing resources correctly allow you to:
Show the wide range of resources you've found
Demonstrate which ideas are your own
Acknowledge which ideas belong to other people
Contributes a list of resources to the conversation about your topic
Harvard Style Referencing
Harvard style is one of the main forms of referencing used by academic institutions around the world. It's called an author-date system, because of the way the author's name and the date of publication are placed in parentheses (brackets) when creating in-line citations.
It's the default style for ATU Sligo: most lecturers will expect you to you this. However, before you begin any project you should always check with your lecturer which referencing style, they want you to use. Different fields of study can use different referencing styles.
A Three-Part System
Referencing with Harvard style has three components:
Citations
Reference List
Bibliography
Citations
A citation needs to occur whenever you deliberately refer to another person's work in your project, paraphrase (rephrase information in your own words) another person's work or quote another person's work directly.
In-line citations, occur when you deliberately refer to another person's work or paraphrase it. A quote is a piece of text directly from another work that is enclosed within quotation marks.
Reference List and Bibliography
A reference list is a list that includes all the resources you've used directly for citations in your project.
A bibliography is a list of all the resources which you used to create your project. It includes all the other works that you consulted in the course of your research.
For more information on Harvard style referencing, please see our Referencing support page.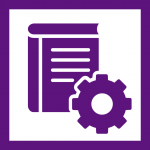 Referencing Tools: Cite-Them-Right, EndNote and EBSCO Folders
Cite-Them-Right: a quick referencing tool
This referencing tool started off as a book, which is still available, and was popular and effective that it developed into a digital referencing platform. Access to this platform is free for registered students, through the library website. You can find it under the blue and white pencil icon on our library homepage.
Cite-Them-Right is designed to make leaning about referencing quick and easy. It's full of video tutorials and articles that you can use as you need them. It breaks down all the tricky parts of learning how to make references into small, specific steps, which you can learn when it suits you.
There isn't one set way for you to learn what you need: the platform also lets you learn to reference by resource type. You can learn to reference anything from a traditional print book to a post on a social media to a pop-up art installation.
The platform also contains multiple styles of referencing, which are all kept up to date. You can learn about the differences between each style if you need to use different ones for different projects.
EndNote: managing your metadata
EndNote is an online referencing software tool. It allows you to collect, store and organise references for your assignments. It is provided by Clarivate Analytics, who also provide the Web of Science database.
Creating Your EndNote Account
There are different versions of EndNote. In order to use the one Yeats Library provides, you'll have to access it in a particular way:
Go to our homepage and click on our 'Databases A-Z'
Search our list of databases for 'Web of Science'
Log into Web of Science with your usual student login details (studentnumber@atu.ie and your password)
Look on the top black toolbar for the word 'Products'. It should be in the top right-hand corner beside the bento menu, which is the 9 dots menu.
Click on 'Products' and select EndNote from the dropdown list.
If you haven't used EndNote before, this is where you register to for it. You'll need to use your IT Sligo student email and create a new password for this platform.
Each time you use EndNote, you'll have to follow the same pathway. This ensures that you're always logging into the paid version.
Why this pathway?
If you don't follow this pathway, you may accidentally set up another account with the platform. The free online version doesn't have all of the features that Yeats Library pays for.
You also can't merge a free online account with your one through Yeats Library.
This means that if you do set up a different account, you'll have to manually transfer all of the data you've collected.
Using EndNote
Once you're logged into the platform, you can view your references in the 'My References' Tab.
The other tabs along this toolbar allow you to organise, format and export your bibliography. For more information on how use these, please see our LibGuide on EndNote.
You can also download the Cite-While-You-Write plugin from here. This plug-in makes it easy to create references as you write your assignment.
It is loaded onto many of the PCs in the library building, but you will need to load it onto any personal devices. You may need to log out of all Microsoft products before you download the plug-in.
How to collect information for EndNote
There are a few different ways to collect information to use in EndNote. You can log into the platform and manually upload the data that you need. Or you can export information from EOLAS or Google Scholar. One of the easiest ways is to do it through your EBSCO folder in EOLAS.
Why keep a resource list?
Adding resources to your EBSCO folder is a great way of keeping lists of resources that you can use for different assignments. You can add to them at any time and build a whole, personal library of relevant resources for your assignments.
For more information on how to search with EOLAS, please see our previous post on the topic.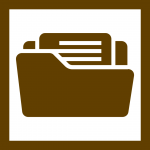 What's an EBSCO folder?
Whenever you log into the library website, you automatically log into your EBSCO folder too. If you run a search with EOLAS, this appears as a brown folder icon on the blue toolbar at the top of the page. When you find a resource that you think will be useful, you can add it to your EBSCO folder.
How to add to your EBSCO folder
Run a search using EOLAS.
Look for the pale blue folder icon that is to the right of the title of the result.
Click on it to add the resource to your EBSCO folder. When the icon turns brown, it means the resource has been successfully added.
How to access your EBSCO folder
Run a search using EOLAS
On the results page look for the brown folder icon on the blue toolbar.
Click on it to log into your EBSCO folder.
Exporting Information from EBSCO to EndNote
Moving the data, you need from your EBSCO folder to EndNote is easy. To start, either run a search, or just click on 'Advanced Search' on the library homepage. Either way will bring you to a results list page.
Transfer the data by:
Going to the blue toolbar and selecting the EBSCO folder icon. (This brings you into your EBSCO folder. You can see a list of all the resources that you've saved there.)
Selecting all the resources that are relevant to your particular assignment, by marking the tick box to the left of every title.
Then going to the right-hand pane and selecting 'Export'.
The default setting is 'Direct Export to EndNote Web'. So, choose this one.
Hitting 'save': this will bring you and your data to EndNote.
Referencing Resources from Yeats Library
Your library has developed many different resources to support your referencing skills. These come in many different formats, from text to podcasts. Here are a few of them:
EOLAS simple and advanced search
Sample library search: housing crisis
Cite-Them-Right: a quick tool for referencing