How do I find out if the library has a book in print format?
Search the Library Catalogue or EOLAS to find the book that you are looking for. You can search by keyword, title or author and refine your results to "books" using the filter options on the left hand side of the screen.
When the results of your search are displayed, click on the title of the book you require. This will give you more information about it including:
How many copies of the book are available
Status:  if the book is currently available or on loan
Current Library/Location: what library branch the book is located at,
Class Number:  this is based on the Dewey Decimal System and will help you find where the book is located in the library
How do I find the book in the library?
In Yeats Library, the main collection of print books are shelved on the Info Zone (ground floor) and on the Quiet Zone (upper floor).
The books are shelved using the Dewey Decimal System. Each row of shelves has a poster on the side, indicating which Dewey Numbers are located there.
The Class Number listed on the Library Catalogue/EOLAS will help you find the book, as it is also visible on the spine of the book.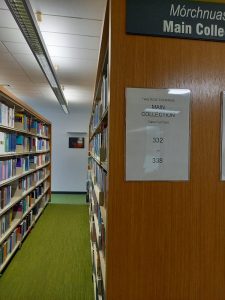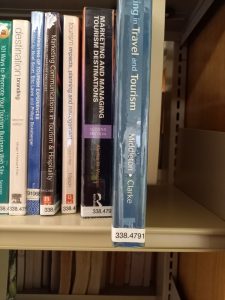 If you need help in locating a print book, please contact Library Staff at the Information Desk.
How many books can I borrow?
For information on how many books you can borrow, please refer to our Borrowing and Reservations page.