Would you like to listen to this post instead?
This month we're tackling how to find good quality resources for writing your dissertation or thesis. There are wide variety of resources available, but not all of them will meet the academic research standards set by your supervisor and the ATU.
We'll work through two of the basic topics in this big area:
What does 'resources' mean for a thesis?
How to evaluate online resources
Finally, we'll suggest five quick ways to find resources.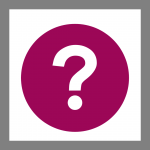 What does 'resources' mean for a thesis?
When we talk about resources for an academic project this can include:
Books and other printed materials
Journal articles
Conference proceedings
Dissertations and Theses
Grey Literature
White Papers
Websites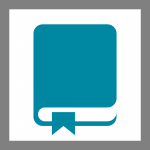 Books and Other Printed Material
Books for academic projects include textbooks or books that have been published by a commercial publishing house, on an academic subject like history.
Sometimes, in specialist subjects, books will be printed by a small publisher, which are supported by government funding (such as Irish language texts). If these are relevant to courses of study in the university, they will be recommended by lecturers for inclusion in the Library's collections.
Other printed materials can include pamphlets, maps, drawings and architectural plans.
An academic library curates all of its collections, so that the resources it offers meet the quality standards expected by your lecturers.
Journal Articles
These are articles or papers that are published within an issue of an academic journal. These can be found in print and online. You can access them through our print journal collection in the library building, or through our databases listed on the library website.
Your supervisor will expect you to use peer-reviewed journal articles. This means that the articles have been through a process in which they are examined by a panel of professionals and experts in the subject the author is writing about, before they are published.
If you are looking for a journal article online, outside of the library's databases, please make sure to look for a post-print article only. This means the article has been through the peer-review process.
If it is listed as a pre-print article this means it has not finished the review process, and is also not fully edited.
While it might be useful to read a pre-print version of an article as background research, you should only use the fully reviewed version as a key piece of research.
Conference Proceedings
Papers presented at a conference are collected and published as a set called a 'proceeding'. A collection of papers does go through an editorial team before they are published. It normally takes at least a year to release conference proceedings for publication.
These papers maybe be shorter and more concise than journal articles, as they are first created as an oral presentation rather than a text-based one.
Dissertations and Theses
A dissertation is the final paper that is written by undergraduates to obtain their degree. There are copies of dissertations available to read in the library, and also some copies online through our archive.
Theses are research papers written by postgraduate students. Masters and PhD theses are available to read in the library or online through Research@Thea, our shared online depository.
If you want to look for dissertations and theses by other academic institutions, try searching through a university's institutional repository. That is their online collection of published academic material. These may be maintained by their library.
Other research institutions may also have repositories. For more information on this topic, please see our LibGuide on it.
Grey Literature
These are papers or reports or other information produced by academia, businesses, government and industry which is not published by a commercial publisher. These may be published directly on the institution's website or by a non-commercial printing press or other means. They are not peer-reviewed.
Common papers considered Grey Literature are:
Annual reports
Company reports
Research reports
Technical and project reports
Working papers
White Papers
These are papers featuring research or detailed product reports produced by business, industry and sometimes government. Sometimes the term is used interchangeably with Grey Literature.
These may also be published directly on the institution's website or by a non-commercial printing press or other means. They are also not peer-reviewed.
Websites
A website is generally defined as a set of related webpages published under a single name, and at a single domain location. They are only available through the World Wide Web.
Accessing a website is done through a search engine, which is a software program designed to search through information online using key words and phrases.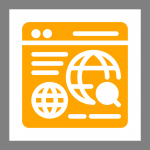 How to evaluate online resources
Choosing to use a library resource means that you're automatically picking from a curated collection of resources. Books, e-books, journal articles, conference proceedings, dissertations and these can all be found within the Library's collections. We also have some Grey and White literature too.
However, sometimes you'll have to choose resources from outside of your university library.
When you do, it's often easiest to look for resources online. Even if you are searching the repository of another academic or research institution, you are doing it online rather than in-person.
Since it's so easy to make webpages, social media accounts and websites, there are millions of possible sources of information for you to check. For more information on how to assess websites and for suggestions for high quality resources, please see our LibGuide on Research Skills.
What's the difference between a general search engine and Google Scholar?
When doing an online search for possible resources, it's very common for people to use the search engine that they're most comfortable with. Normally, if you are just looking for a piece of information or a website that is very easily found your favourite search engine would be enough.
However, when it comes to finding creditable resources for academic research, we would strongly recommend using Google Scholar. Unlike other variations of search engines, this particular iteration of Google filters out a lot of unnecessary results.
Google Scholar automatically compiles lists of journal articles, books, conference papers, etc. which are cited in academic journals scholarly databases other active academic platforms. It is designed to automatically focus a search just on resources that should pass at the standards of academic quality.
Five Ways to Find Resources
Talk to your supervisor and make a list of all the following resources that they suggest to you.
Go to the library website and use EOLAS to search for resources within the library. For more information on this please see our blog post on this topic.
When you find a potential resource, check out the bibliography or any hyperlinks used in the article, e-book or print book. These will lead you to other possible resources.
Ask other people taking your course what they've found. Exchanging information on good resources when you're all working in the same field is part of scholarly communication.
Use Google Scholar to search for resources: it's a more focused iteration of the popular search engine.