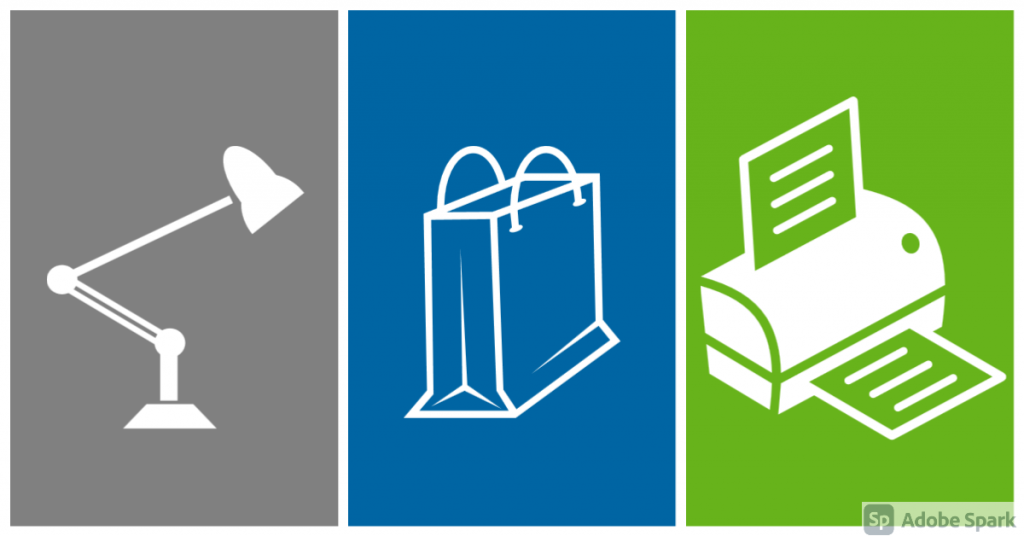 Yeats Library Podcast: Yeats Library Services: Update (November 2021)
At the moment there is a heavy demand on the services available in the Yeats Library building.
Here is an update for the most in-demand services we provide or host.
Study Space Service
What is this?
We have a range of study spaces available for booking. These are:
PC Spaces (desk with PC, recommended for people who need to do printing)
Clean Desk Spaces (desk without a PC but with sockets)
Seminar Rooms (max. occupancy is 4 people)
Browsing (no desk or PC, just shelf browsing and book borrowing only)
Photocopier Use (no desk, no PC, just access to the photocopiers)
You must book your visit to the library before you come in.
A minimum wait period of 10 minutes applies to all reservations.
e.g. Book by 9am to enter the library at 9.30 am.
This wait period applies each time you make a booking.
You can book up to five days in advance and up to two study sessions per day per student.
Do I have to be exactly on time?
Our booking system allows you to claim your Study Space within 29 minutes of the reserved time.
If you don't check in within that time, then your Study Space is automatically re-assigned.
This check-in period counts as part of your overall reservation. Being late will not extend your time to compensate for being delayed.
Can I extend my time?
Unfortunately, you can't extend your time past your original reservation. If you need more time, you will need to make another booking.
You can book up to two study sessions per day, but please remember that all bookings are subject to the 30 minute waiting period.
Where can I book?
For more information on this service or to make a booking, please go to: https://library.itsligo.ie/services/spaces/
Click and Collect Service
What is this?
This is a collection service for print books that the library has in its Main Collection. Books in the Reference Collection or Special Collections are not included in this service.
This service does not apply to e-books either.
You can select the books that you want and request them to be reserved for you for collection. For more information on the number of books you can borrow please look at your table for loan allocations.
How does it work?
Go online to our library website: https://library.itsligo.ie/
Make sure that you sign into the library (and by extension your library account) using your college email address and password.
Search for a print book that you would like to borrow. For more information on how to search with EOLAS, please see our blogpost here.
Select the print book that you would like and use the 'place hold' button to reserve it.
Then confirm that you want it, by using the 'confirm hold' button.
Wait for the confirmation email to arrive.
Once it does, you can arrange to collect your books.
Postal Loans Service
What is this?
This is a service limited to students who live within the island of Ireland. It is intended for students who do not live near the campus or who cannot attend college due to health issues.
When we post out books to you, we will include a pre-paid return envelope and a set of instructions for you to use. There is no cost for using this service or for using the pre-paid return envelope.
If you happen to be studying while ill with Covid-19, please contact our staff to let us know.
This does not prohibit you from borrowing books, we will simply need to quarantine the books for a few days upon their return.
How does it work?
Follow steps 1-5 for reserving a book for the Click and Collect Service (above).
When the confirmation email arrives, request the postal loans option. If you know you are ill with Covid-19, please give us this information now.
Altering Your Book Reservations
If your circumstances change and you have borrowed or want to borrow books from us don't worry. You can alter your book reservations easily.
Don't need it anymore?
Cancel a hold at any time by signing into your library account and cancelling the hold from there.
Placed a hold for Click and Collect, but now need it posted out?
Contact us on LibChat (Mon-Fri 10am-12pm and 2pm-4pm) or through the Library Helpdesk to request a postal loan instead.
Can't drop books back to campus?
If you borrowed a book, but now can't drop it back that's ok. Please contact us through LibChat or through the Library Helpdesk to request a pre-paid postal returns bag.
If you are suffering from Covid-19, please let library staff know, as we may need to quarantine the books for a few days before returning them to the library collections.
Printing
Printing and photocopying services in the library are provided by IT Services. Currently, printing from PCs in the library is free of charge (until the end of the current semester).
If you need to print anything, we recommend that you book a Study Space with a PC. If you do not book a space, you will not be allowed to access the building.
The printers in the library building print A4 sized sheets only, in black and white or colour. If you need to print a larger size than this or specialist paper, please contact IT Services online helpdesk to ask where a larger printer may be found.
It may take up to 5 minutes for printers to appear on a PC when you first try to print. Please be patient with the system. Once you have selected your printer, you will need to release the print job via the Pcounter platform. To do this, please go to Student Printing in the Student Hub.