Slots available from 9am to 5pm. You can book a slot every half hour. Your booking time has to be a minimum of 2 hours, and a maximum of 4 hours. You don't have to stay the full two hours.
The link is https://libreserve.itsligo.ie and it is mobile friendly.
Quiet Zone (Top Floor)
We have 10 PCs available on the top floor labelled Q61 – Q70. They are have silicone keyboard covers and you can wipe your area and the keyboard and mouse with the provided wipes.
We have 20 desk only study spaces available on this floor: Q1,Q3,Q5,Q7,Q9,Q11,Q13,Q15,Q17,Q19,Q21,Q23,Q25,Q27,Q29,Q31,Q33,Q35,Q37,Q39
Info Zone (Middle floor)
We now have 3 pcs available for booking at the zig zag tables near the print journals. IT services have made sure they are in working order. They are labelled i47, i48, i49.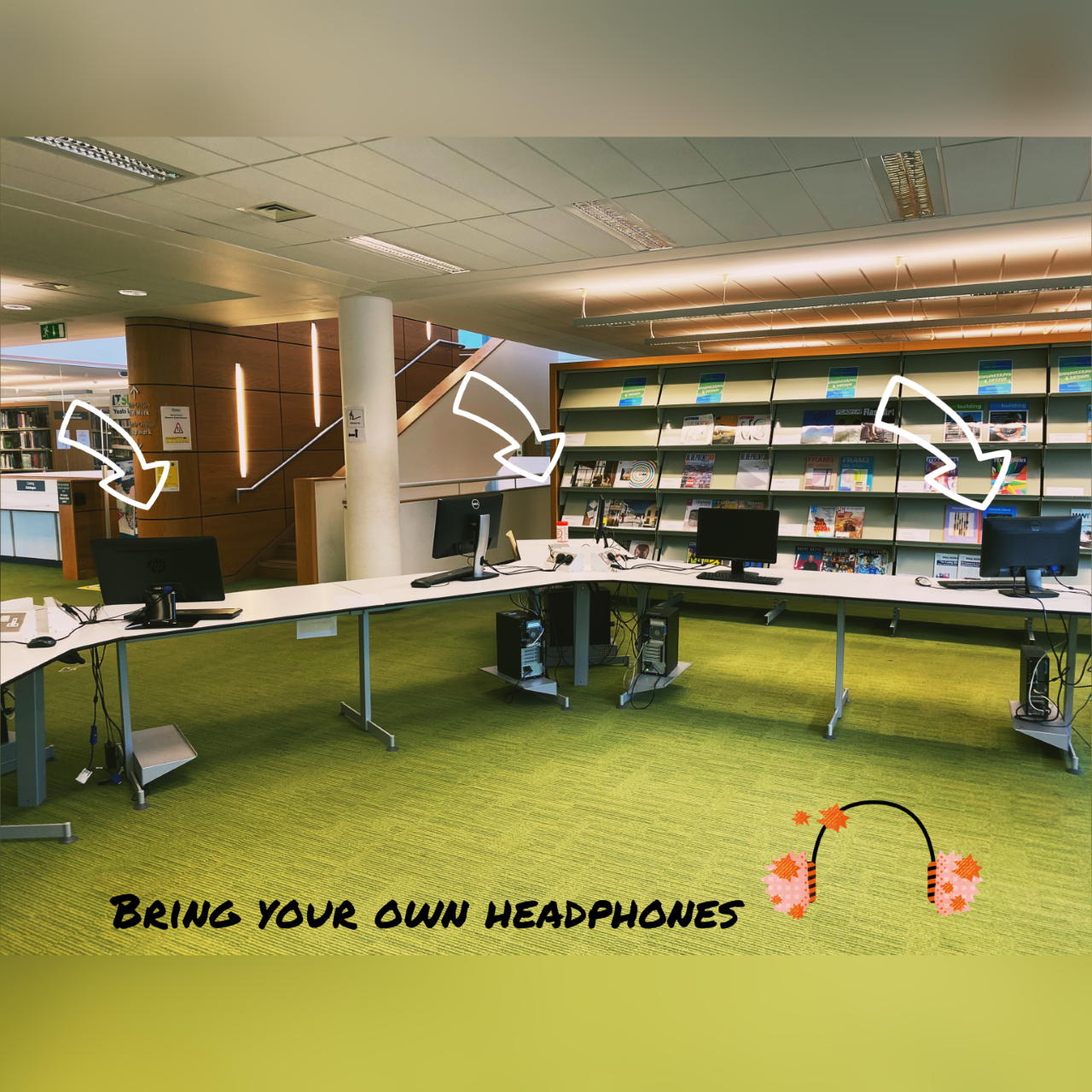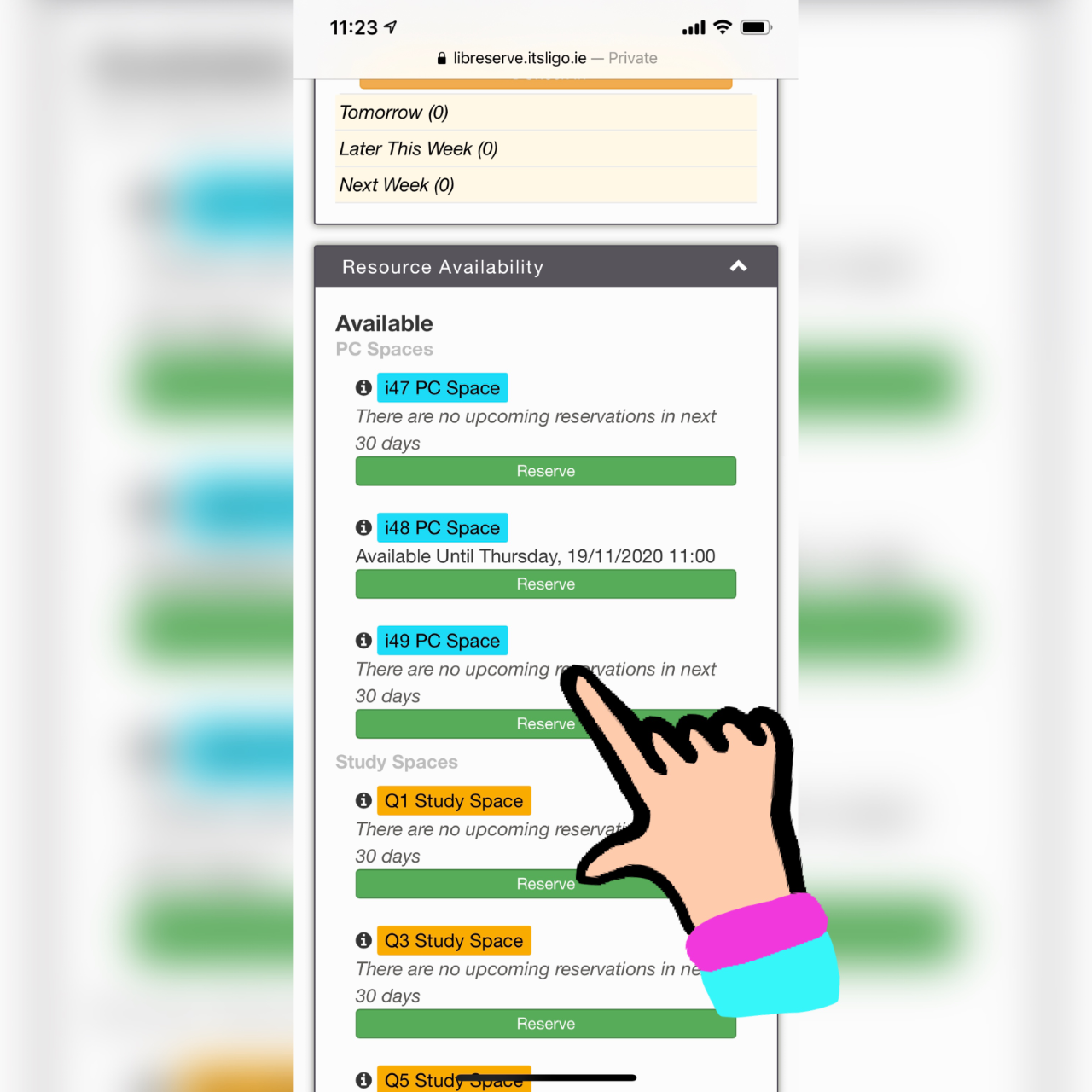 When booking a PC Space we have colour coded the desk spaces as orange spaces and the PC spaces as blue. We will have a printable user guide soon. If you have any difficulties with the system please email library@itsligo.ie